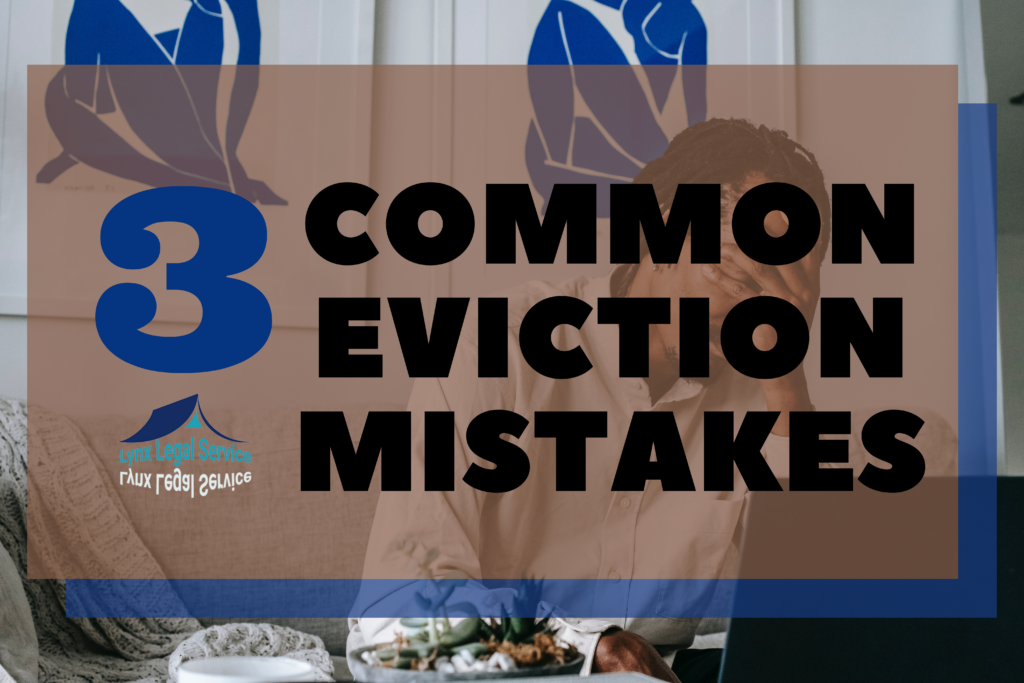 Eviction is a legal process by which a landlord can take back ownership of a rental unit. Each state has specific rules about the eviction of tenants, and if you don't follow these rules correctly, you may be required to restart the full eviction procedure. Knowing what to avoid can help ensure a quick and relatively straightforward process. Here are three common mistakes you should avoid when seeking to evict a tenant.
Mistake 1: Self-Help Eviction
It is almost always illegal for a landlord to attempt "self-help" evictions. This type of eviction occurs when a landlord fails to follow established California legal procedures when removing a tenant from the property. and instead decides to take matters into his own hands. Examples of actions a landlord would take during a self-help eviction include:
Changing locks on all tenants' doors so they cannot enter their own home.
Removing all of the tenant's possessions from the property.
Turning off tenant utilities so they have no hot water, electricity or gas.
Harassing or threatening a tenant so that he or she will move.
Self-help evictions can also be dangerous. Don't risk your life. Obey the law and let the courts and trained law enforcement resolve the problem.
Mistake 2: Not Giving the Proper Notice
The eviction process usually typically begins by presenting the tenant with an Eviction Notice. This Notice informs the tenant that you will begin formal eviction proceedings for the reason listed in the Notice.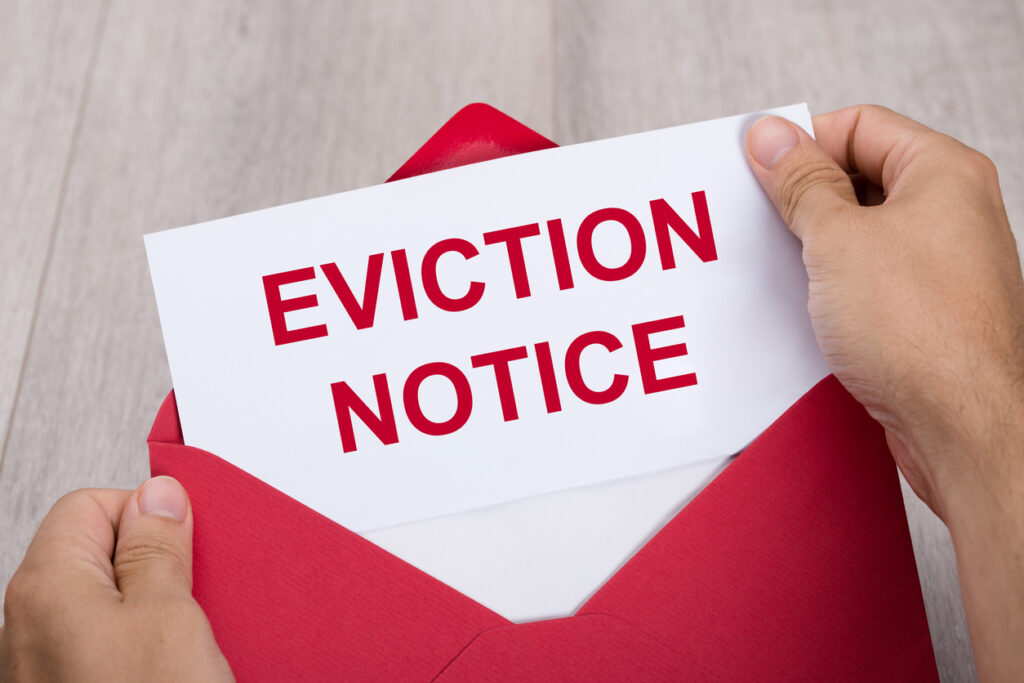 In some cases, this Notice becomes necessary because tenants fail to pay their rent or are breaching their tenancy. Other times, this Notice is not due to the fault of the tenant. For example, a Notice can be given if the owner or a relative plans to move into the rental unit and occupy the premises as his primary residence.
The Notice must comply with all legal requirements and must also be properly presented to the tenant using an acceptable method of service of process. If there are any defects in the Notice, you will likely be required to restart the eviction process from the beginning.
Mistake 3 – Not Having Evidence
Another common mistake landlords make is not having sufficient evidence to support their eviction request. Although each case is fact-specific, documents you should consider bringing to the eviction proceedings include the following.
Signed Lease Agreement.
Copy of all Notices given to the tenant
Bank Statements.
All Correspondence Between Yourself and the Tenant, including texts and emails
Police reports
Pictures of Damage to the property
Complaints From Other Tenants.
Any Other Evidence That Will Support the eviction.
There are many variations on the drama that comes with an eviction, but solving the problem always comes down to the same process. Lynx Legal Service has successfully evicted thousands of problem tenants by following that legal process.  To schedule a confidential consultation or to start a case, call our firm at 888-441-2355, or send a completed intake and order form to us at info@lynxlegal.com.